Introduction
Amazon's popular Fire TV Stick allows access to thousands of streaming apps and channels. Pairing a Firestick with projectors creates a complete cinematic home entertainment system ready for immersive movie marathons.
This guide covers how to choose a projector fully optimized for Firestick functionality. We'll examine essential features like HDMI inputs, resolution, wireless connectivity and portable designs that amplify the Firestick's capabilities for an awesome viewing experience.
Benefits of Using Firestick With a Projector
Massive Screen Size
Projectors cast up to 300 inch images – far larger than any TV. This cinema-rivaling size draws you into the action.
Media Flexibility
The Firestick grants access to virtually unlimited movies, TV shows, live programming and more. A projector displays this abundance of content for endless enjoyment.
Theater Quality Picture
Projectors tailored for home use provide vibrant colors, deep blacks and sharp clarity similar to commercial theaters. This takes movies to a new level.
Immersive Sound
Connect external speakers or soundbars to the projector for room-filling audio. This completes the theater effect.
Portable Entertainment
Compact and lightweight projector models allow taking the Firestick's capabilities anywhere – from backyards to campsites.
Affordable Setup
An entire projector and Firestick home entertainment system costs just a fraction of large, high-end TVs.
What to Look For in a Firestick Projector
HDMI Input
An HDMI port is required to plug in the Firestick. Check for at least one HDMI but ideally two or more in case you need to attach other devices.
Resolution
For sharp text and images, opt for a projector with at least 1920 x 1080 (1080p) resolution. Higher-end 4K models will future proof for Ultra HD movies.
Wireless Connectivity
Having built-in WiFi in the projector eliminates the need to connect the Firestick via ethernet. This allows flexible placement anywhere in the room.
Bluetooth Support
Bluetooth enables wirelessly pairing external speakers or headphones to the projector for private, immersive audio.
Portable and Compact
Small 5 pound models easily move around for both fixed and improvised placements. Carrying cases simplify transportation.
Auto Adjustments
Look for projectors with automatic focus, keystone and orientation sensing to ease setup and square the image.
Warranty
At least a 1 year manufacturer warranty provides peace of mind. 3 years is ideal. Extended warranties add further protection.
Best Projector Types for Firestick
Full Size Home Theater
Offering massive 300″ images and theater-quality sound, optics and build. Great for dedicated home cinemas.
Short Throw
Allow positioning just inches from the wall or screen to accommodate tight spaces. Maintain large projected sizes.
Ultra Portable
Compact units under 3 pounds fit in bags for use anywhere. Battery power options enable remote placement.
Pico Projectors
Tiny palm-sized models cast up to 150 inches. Easy to permanently set up or take on adventures.
Gaming
Optimized for fast response and low input lag. Built-in speakers provide audio.
Outdoor
Designed with high brightness levels and weatherproofing for backyard movie events.
Leading Projector Models for Firestick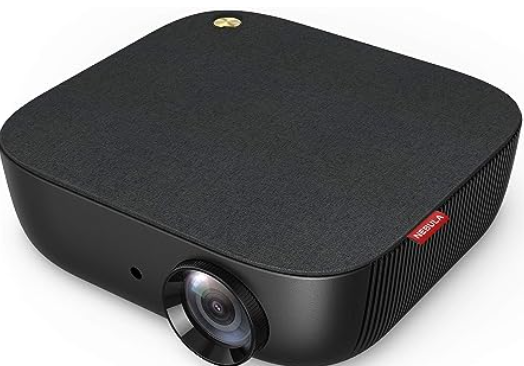 Anker's compact 1080p LED home projector with 200 ANSI lumen brightness, wireless streaming and built-in Android TV is primed for big screen Firestick viewing.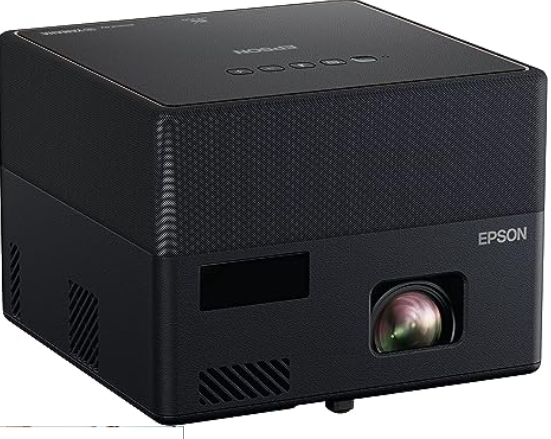 Experience a new level of entertainment with the Epson EpiqVision Mini EF12 Smart Streaming Laser Projector. This compact powerhouse delivers stunning picture quality on screens of up to 150 inches, making it ideal for TV shows, gaming, movies, and more. Immerse yourself in an amazing Full-HD HDR picture that captures every detail.

This popular short throw projector can produce a 100 inch image from just a few feet away. Its built-in speaker and wireless connectivity make Firestick integration a breeze.
Elevate your home entertainment experience with the LG PF50KA Home Theater CineBeam Projector. Immerse yourself in stunning Full HD resolution, bringing your content to life on screens of up to 100 inches. The projector boasts up to 600 ANSI lumens brightness for vibrant and clear visuals, making every detail pop.

LG's LED projector weighs under 2 pounds for ultimate portability and fires up in seconds. Its 550 lumens display Firestick content in crisp 1080p clarity.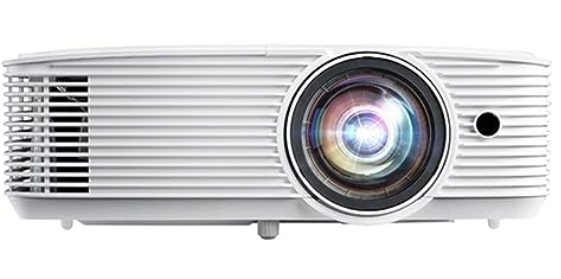 Elevate your gaming experience with the Optoma GT1080HDR Short Throw Gaming Projector. Immerse yourself in the world of vibrant visuals and lightning-fast response times. Featuring HDR10 technology, this projector delivers brighter whites and deeper blacks, while the 6-segment color wheel ensures accurate colors with sRGB & REC. 709 profiles.

Gamers will appreciate the GT1080HDR's super low input lag and optimized gaming modes for lag-free Firestick navigation and cloud gaming.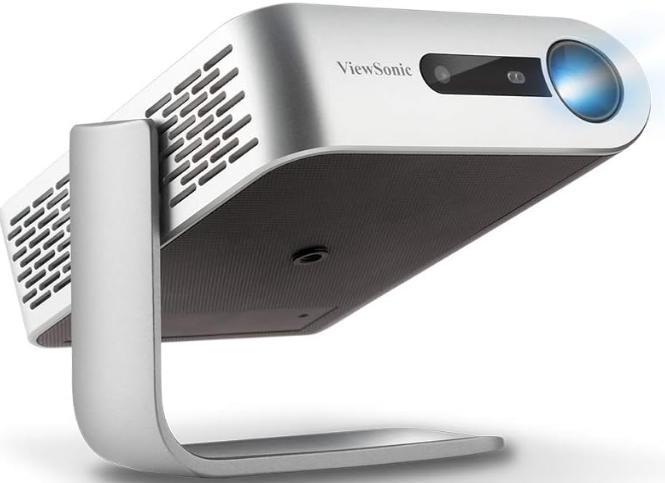 Discover the ultimate convenience in entertainment with the ViewSonic M1+ Portable LED Projector. This ultra-portable WVGA (854x480p) projector is designed to transform any space into a captivating theater experience.
With its integrated smart stand, this 1.5 pound projector delivers bright 600 lumen Firestick streaming anywhere thanks to dual integratedHarman Kardon speakers.
Best Screens for Projector Firestick Setup
To complete the home cinema configuration, pair your projector with a high quality projection screen designed for the appropriate size, format, and ambient lighting level of your room.
Fixed Frame Screens
Offered in 100 to 150 inch sizes and with options like acoustic transparency for speakers, fixed frame screens maintain rigid flatness and focus.
Rollable Manual Screens
User-friendly pull down designs available up to 200 inches work excellently for occasional big screen movie events.
Tab-Tension Screens
Vinyl screens with adjustable tabs allow tuning flatness based on projector placement. Sizes up to 300 inches work for permanent spaces.
Ambient Light Rejecting (ALR) Screens
Maximize contrast for daytime viewing by reflecting image light while absorbing ambient room lighting.
Portable Foldable Screens
Lightweight easy to set up movable screens as small as 60 inches facilitate impromptu placement of the projection setup.
Inflatable Airscreen
Innovative air filled screens in giant sizes up to 394 inches transform backyards into outdoor theaters with smooth, wrinkle-free surfaces.
Enjoy Ultimate Entertainment Versatility
The Fire TV Stick unlocks a world of movies, shows, sports and more. Displaying its streaming capabilities on a projector supercharges your viewing real estate for truly immersive sights and sounds. Getting the right projector optimized for portability, wireless control, sound and simple integration enables getting the most out of your Firestick.