Introduction
Want to enjoy a cinematic viewing experience anywhere? Today's portable mini projectors make it possible! Weighing as little as 1 pound, these compact models transform any wall into a big screen with ease.
In this guide, we'll cover the benefits of mini projectors for impromptu movie watching. Plus, reveal the top 10 highest rated portable models ideal for movie nights on the go.
Benefits of Mini Projectors for Movies
Compact and Portable
The palm-sized design of mini projectors means you can set up an instant movie theater in places like backyards, campsites and hotel rooms when traveling.
Simple to Use
Mini projectors require minimal setup. Just place on any flat surface, point towards a wall, adjust the focus ring and start streaming movies.
Big Screen Experience
Despite their small size, mini projectors cast surprisingly large projected image sizes from 60 to 150 inches for immersive viewing.
Built-in Speakers
While not room filling, integrated 1-10 watt speakers provide useable audio for personal viewing without bringing extra speakers.
Media Flexibility
Mini projectors offer various ways to watch movies from phones, sticks, gaming consoles and laptops via HDMI, screen mirroring and Wi-Fi.
Battery Operated
Some mini models run 1-3 hours on integrated batteries so you can go cordless and move the projection around for unique outdoor movie events.
Affordable Cost
Available for $100-500, mini projectors allow experiencing big screen entertainment without spending thousands on bulky traditional projectors.
Top 10 Rated Mini Projectors for Movies
Based on portability, streaming capabilities, image quality and ease of use, here are the best mini projectors for movie watching available.
Anker Nebula Capsule II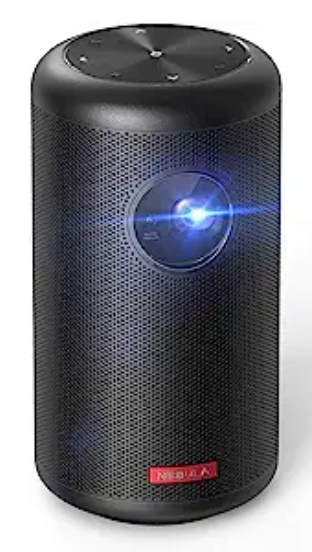 Elevate your entertainment experience with the NEBULA by Anker Capsule II Smart Portable Projector.
This soda can-sized 720p projector streams movies wirelessly with crisp 200 ANSI lumen images and omni-directional 360° sound.
LG PF50KA
LG's 1080p LED projector renders movies beautifully courtesy of 550 lumens and a handy carrying case. Wireless screen share from phones and auto keystone adjustment make setup a breeze.
XGIMI MoGo Pro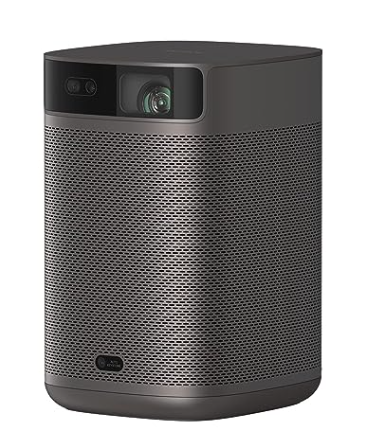 The MoGo Pro produces 300 ANSI lumens for a bright 1080p picture up to 200 inches. Its built-in Android TV lets you download movies and apps for big screen viewing anywhere.
ViewSonic M1 Mini Ultra Portable LED Projector
Weighing only 1.65 pounds, this LED mini projector combines portability with 600 lumens, Harman Kardon audio and an integrated stand for tabletop use.
AAXA P6X Pico Projector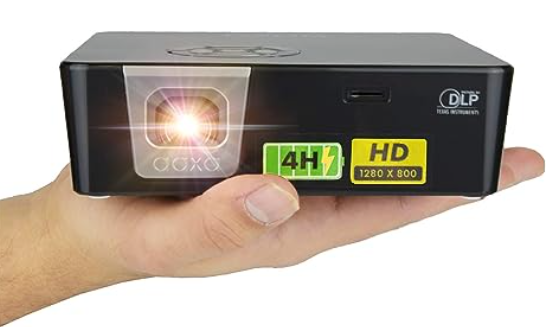 One of the most affordable true 1080p models available, this projector offers 500 lumens to view up to 150 inch screens with just a 6 second boot up time.
Asus ZenBeam Latte
This unique mini projector doubles as a usable LED lamp with warm mood lighting. For movies, it projects an 80 inch image powered by 300 lumens and a built-in battery.
Anker Nebula Mars II Pro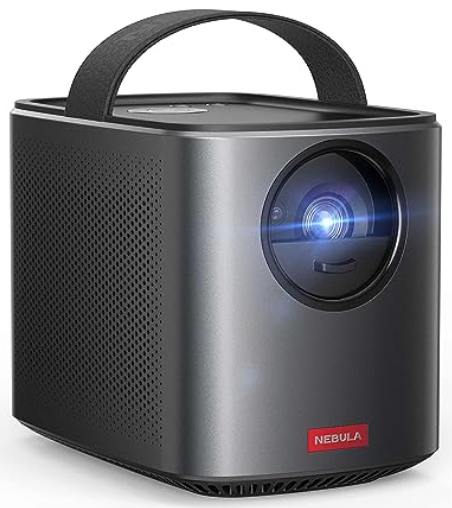 Anker's portable DLP LED projector casts a bright 500 ANSI lumen image up to 150 inches. It features Android TV with apps, auto focus and enhanced 3-hour battery life.
Sony MP-CD1 Mobile Projector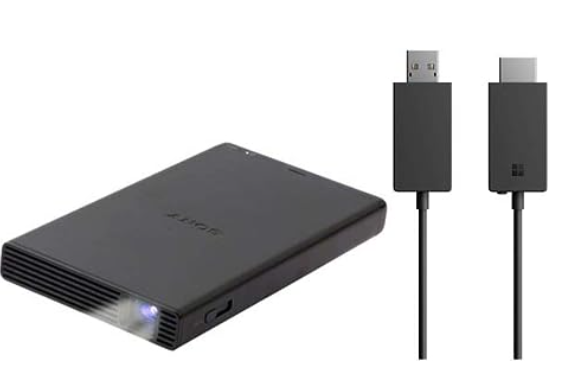 Weighing under 7 ounces, Sony's ultra compact battery-powered projector can generate up to 120 inches for on-the-go movies with quick 5 second start up.
Kodak Ultra Mini Portable Projector
Kodak's affordable LED projector includes a tripod, remote control, screen and HDMI cable for out-of-the-box movie watching in sizes up 80 inches.
Key Considerations for Mini Projector Movie Nights
Achievable Screen Size
Consider the room size and desired image size based on each mini projector's brightness and projection distance range.
Video Resolution
Mini projectors are available in formats from 480p up to full 1080p high definition. Higher resolution provides sharper movie image quality.
Built-in Media Apps
Models running Android TV or other smart platforms simplify streaming movies from popular apps. Otherwise, you'll need to mirror or connect devices.
Portable Power
Battery-powered mini projectors allow placing anywhere outdoor or on the go. Check runtimes to ensure enough capacity for a full movie.
Adjustability
Look for mini projectors with focus rings to adjust sharpness and auto vertical keystone to square the image when angled.
Enjoy Big Screen Entertainment Anywhere
Mini projectors open up exciting possibilities for impromptu movie watching during travel adventures, backyard hangouts or improvised drive-in theaters. Models with streaming capabilities, batteries and easy setup make creating an epic on-the-go cinematic experience easy. Transform all of life's occasions into a private big screen movie event with a conveniently compact mini projector.